Join your small business community today
Small Business Application Process and Information
1. Sign Up!
Use the form on the left to fill out your application.
2. Business Membership
Please review your plan of choice below and select that in the "Membership" box on the left.
3. Faster Application Approval
OutpostLE team will review and contact you with your approval/next steps or additional questions.
4. Begin your subdomain website setup process
Setup your website preferences and company details.
Upload products and services to the OutpostLE catalog.
5. OutpostLE team will help ensure your website and products are setup and ready to go.
6. Start promoting and selling
Delight buyers with prompt top-class service.
Be attentive and responsive.
7. Enjoy the process and get your well-deserved money
Low commissions with timely payouts.
8. Returns
All return issues must be handled by the vendor directly. OutpostLE cannot process or handle returns for any transaction. All funds for transactions are directly deposited into the vendor's account, minus all transaction fees. OutpostLE does not receive any money for any transactions outside of the transaction fees, which are non-refundable.
9. Current OutpostLE Promotion
Signup today and the OutpostLE team will assist you in building your subdomain website and setup your products and services for FREE!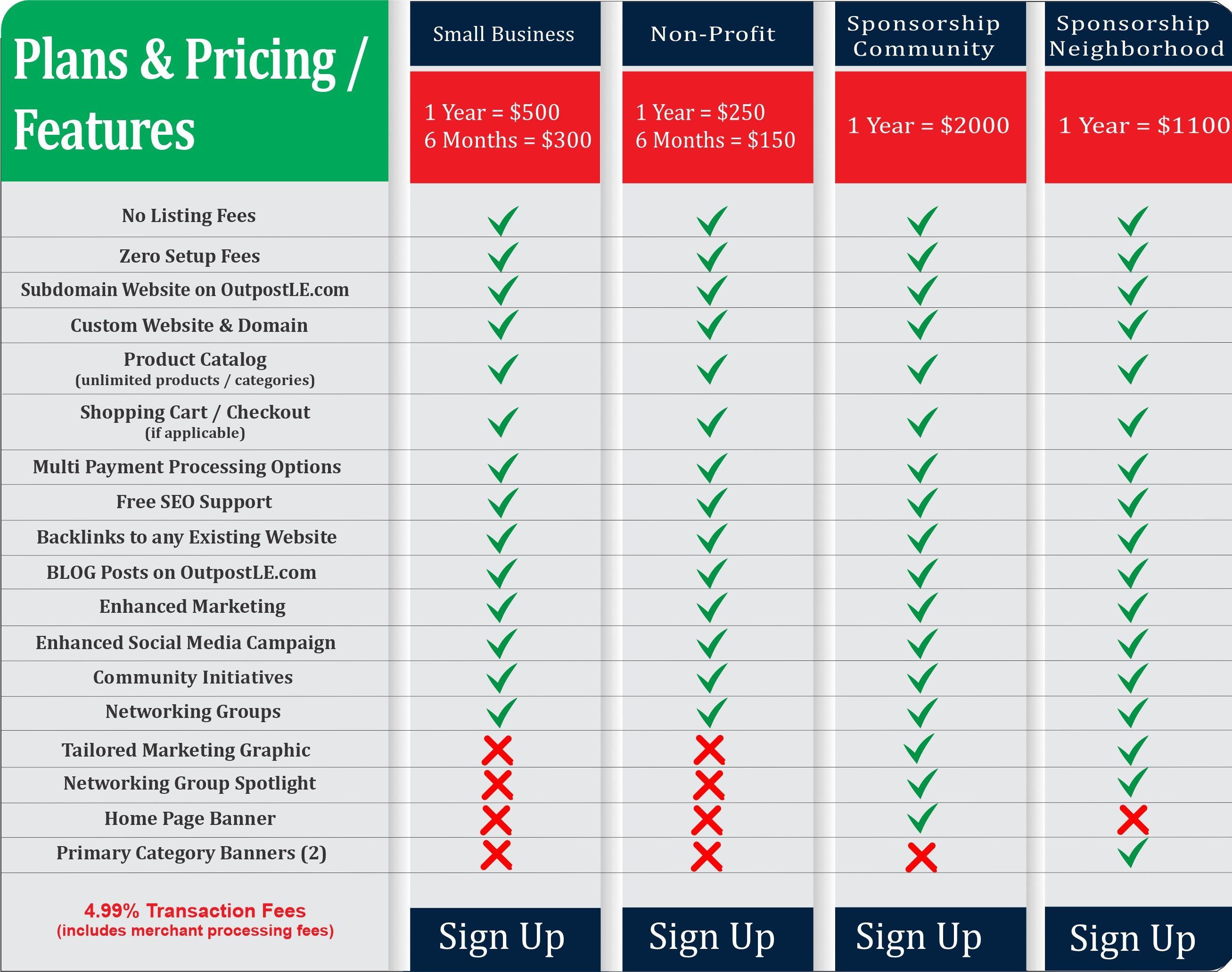 ×